Pente Networks Collaborates with Baicells on Innovative Edge Solutions Powered by Private LTE Networks
Companies demonstrate solutions that bridge the digital divide through projects initiated by government and tribal agencies across public safety, education, and agriculture at Mobile World Congress Americas
LAS VEGAS, NV; HACKENSACK, NEW JERSEY; PLANO, TEXAS – September 28, 2022 – Pente Networks™, developer of IT-First private enterprise LTE/5G solutions for system integrators, service providers, and enterprises, and Baicells Technologies, a leading provider of LTE and 5G cellular solutions for enterprises and communities, announced today at Mobile World Congress Americas 2022 a range of solutions designed to address challenges and opportunities related to closing the gap by bringing advanced Private Long Term Evolution (P-LTE) 4G and 5G cloud telco capabilities to communities across the U.S.A.
Brought together in part by their collective participation in the OnGo Alliance, Pente and Baicells will be demonstrating their combination of strengths as a part of the OnGo Pavilion, W1.440.
"We look forward to sharing a full range of solutions and use cases this week," said Roy Timor-Rousso, CMO of Pente Networks. "Working together with the Baicells team and leveraging their range of technologies to create connected systems within communities across America has been a tremendous experience, and this week's gathering is the ideal place to share the value we are building together."
Pente last week announced it has established a global headquarters in the U.S. after closing a $10 million A round and appointing technology veteran Avi Cohen as CEO.
"Working alongside a national wireless carrier, we have built turnkey PLTE solutions for enterprises, communities, and service providers," said Tony Eigen, VP of Global Marketing, Baicells. "Over the last year, we have implemented private networks for State and Local Government and Education organizations, Tribal agencies, and large agricultural companies, including several drone fleet management solutions. We look forward to demonstrating the benefits to communities we are focused on, with next-level security, performance, and wireless range, compared to the alternatives."
The companies will also share progress on a SLED project (State and Local Education and Muni), which replicates the success of FWA (Fixed Wireless Access) deployments, like the one in the City of Las Vegas, and designed to address the digital divide and build a connected community for residents and devices.
This includes helping Tribal communities dramatically improve access to high-performance and affordable PLTE solutions that enable access to the Internet, remote learning, and telehealth, among other applications.
"As an Alliance with a mission to promote the value and benefits of CBRS deployments, bridging the digital divide and building smart cities are two tangible examples of how the spectrum can help enhance a more sustainable future and feed the appetite for broadband across the country," said Alan Ewing, Executive Director, OnGo Alliance. "To further the success we're already seeing today, we need a mix of technologies. This is why what Pente Networks and Baicells are doing together is so powerful. We're excited to support these organizations."
The OnGo Alliance is an industry consortium that promotes the development, commercialization, and adoption of LTE and 5G solutions for the US 3.5 GHz Citizens Broadband Radio Service (CBRS) and evangelizes shared spectrum globally. This is an ecosystem that is growing at a rapid pace since becoming commercial deployed just two years ago with 240,000 CBSDs, 490+ different types of client devices (EUDs), and more than 4,300 certified installers.
As a full member of the OnGo Alliance, Baicells covers categories including CBSD Vendor, Commercial Real Estate, Consulting Services, Ecosystem Support Services, Educational Institution, End to End Service Solution, EPC Service, Equipment Vendors, Healthcare, Industrial IoT, Industry Association, Industry Sector, Manufacturing, Mobile Handset Vendor, Module Vendor, Oil/Gas, Retail, Router Vendor, Stadium/Entertainment, Target Business Verticals, and the Utility industry.
Celebrating its first full year supporting the OnGo Alliance, Pente cover categories including Agriculture, Commercial Real Estate, Edge Compute, End to End Service Solution, EPC Service, Healthcare, Hospitality, Industrial IoT, Industry Association, IT, Mining, Network Core Services, Oil/Gas, Retail, Telecom, Transportation, and the Utility industry.
About Pente Networks™
Pente provides enterprise LTE/5G Mobile Core & Management Platform. Established in 2015, the company is headquartered in Israel and the U.S., with R&D centers in Israel, India, and Eastern Europe. With deep knowledge of telecom and enterprise solutions and experience in building networks and business applications for dozens of enterprises and mobile operators, Pente has a growing partner ecosystem with leading system integrators, service providers, and equipment manufacturers focused on delivering end-to-end, wireless communications solutions to enterprises.
Pente's IT-friendly solutions feature guaranteed latency, security, and quality of experience, optimizing public and private clouds to deliver fully secure and economically efficient services designed to support enterprise digital transformation.
Learn more at https://pentenetworks.com.
About Baicells
Baicells is a global technology company offering turnkey 4G and 5G Network Solutions under new economics for service providers, enterprises, and communities. With commercial deployments across more than 50 countries, offices on five continents, and innovative engineering awarded 300 patents, Baicells has established itself as a technology leader. Baicells currently has more than 700 private LTE deployments in operation, including a significant presence across North America. To meet the demand for connectivity in a mobile-first world, Baicells continues to scale with manufacturing capacity online in Taiwan, Hong Kong, and Vietnam, backed by partnerships with leading global manufacturers. Baicells innovations help connect the unconnected.
Learn more at https://na.baicells.com.
About OnGo™
OnGo™ is uncompromised connectivity. An innovative approach to maximizing mobile broadband, OnGo is a technology that puts the power of wireless networks into the hands of those that rely on them to empower and expand business opportunities. OnGo presents nearly limitless options for enhanced customizability and allows users to tailor networks to a specific set of needs, such as Private LTE, neutral host, and Industrial IoT applications while providing investment protection as the first mid-band solution for 5G. OnGo Certified is a recognized seal of approval that indicates a product's ability to meet a high set of quality, interoperability, and security standards when tested by an independent, OnGo-Authorized test laboratory. Both the OnGo brand and the OnGo Certification Program are managed and maintained by the OnGo Alliance.
About the OnGo Alliance
The OnGo Alliance believes that 4G and 5G solutions, utilizing shared spectrum, can enable both in-building and outdoor coverage and capacity expansion at massive scale. In order to maximize the full potential of shared spectrum, the OnGo Alliance aims to enable a robust ecosystem towards making OnGo solutions available. The mission of the OnGo Alliance is to evangelize 4G and 5G OnGo technology, use cases, and business opportunities while simultaneously driving technology developments necessary to fulfill the mission, including multi-operator capabilities. The Alliance also established an effective product certification program for OnGo equipment in the U.S. 3.5 GHz band, ensuring multi-vendor interoperability. For more information, please visit www.ongoalliance.org and follow the OnGo Alliance on LinkedIn and Twitter.
MEDIA CONTACT
For Pente Networks
Cynthia Artin
Artin Arts for Pente Networks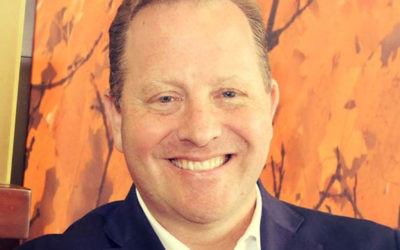 Pente Networks™, developer of IT-centric enterprise LTE/5G solutions for service providers and end customers, today announced wireless industry expert Michael B. Wright has joined the company as head of sales.
read more