Pente Networks Introduces Pente Survivable Edge™ Solution for IoT and Industrial IoT Developers
Game-changing capabilities to be unveiled at Mobile World Congress Americas in Las Vegas September 28 – 30
HACKENSACK, NEW JERSEY; September 22, 2022 – Pente Networks™, developer of IT-First private enterprise LTE/5G solutions for system integrators, service providers and enterprises, today introduced the general availability of a plug-and-play, highly resilient and edge-to-cloud solution optimized on the Pente enterprise platform.
Pente Survivable Edge is controlled and configured from the cloud, but also works completely independently and contains all elements needed to provide service during a disconnect from the cloud. Capabilities include local breakout for data, survivability options, and the ability to support real time management and automation, but keeping one management system that can control as many edges, radios and devices as needed
The solution also makes high performance edge computing and connectivity affordable.
"After over a year of collaboration, development, testing in our lab, multiple proof-of-concepts, and multiple successful deployments, we are pleased to bring to the global IoT developer and service provider communities an edge capability unmatched in terms of simplicity, predictability, and reliability" said Jonathan Schwartz, CTO, Pente. "The edge brings with it tremendous opportunities when the edge can support real time, automated systems where ROIs have been proven to be most immediate and sustainable. The edge has also been notoriously difficult to manage with certainty, including the flow of data generated by sensors that can be utilized locally using mesh networking, in synch with data pumped into the cloud for analytics, centralized visibility, and control across distributed locations."
Two of the initial significant implementations of Pente's Survivable Edge include the support of autonomous tractors in vineyards in the United States (which reduce costs for the growers and improve yields) and the modernization of a large chemical plant (in Israel).
In a related announcement, Pente reveled it has been collaborating with Monogoto, a cloud-based cellular network enabling API-driven Infrastructure-as-a-Service, and Supermicro, a global technology leader committed to delivering first to market innovation for Enterprise, Cloud, AI, and 5G Telco/Edge IT Infrastructure, on advanced wireless edge solutions with a full-stack approach.
More information on Pente's Survivable Edge can be found here.
About Pente Networks
Pente provides enterprise LTE/5G Mobile Core & Management Platform. Established in 2015, the company is headquartered in Israel and the U.S., with R&D centers in Israel, India and Eastern Europe. With deep knowledge of telecom and enterprise solutions and experience in building networks and business applications for dozens of enterprises and mobile operators, Pente has a growing partner ecosystem with leading system integrators, service providers, and equipment manufacturers focused on delivering end-to-end, wireless communications solutions to enterprises.
Pente's IT-friendly solutions feature guaranteed latency, security, and quality of experience, optimizing public and private clouds to deliver fully secure and economically efficient services designed to support enterprise digital transformation.
Learn more at https://pentenetworks.com.
For Pente Networks
Cynthia Artin
Artin Arts for Pente Networks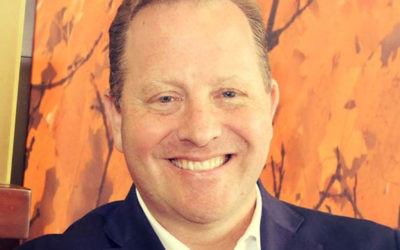 Pente Networks™, developer of IT-centric enterprise LTE/5G solutions for service providers and end customers, today announced wireless industry expert Michael B. Wright has joined the company as head of sales.
read more