Pente provides an enterprise grade LTE/5G Mobile Core & Management Platform.
With deep knowledge of telecom and enterprise solutions and experience in building networks and business applications for dozens of enterprises and mobile operators, Pente has a growing partner ecosystem with leading system integrators, service providers, and equipment manufacturers focused on delivering end-to-end, wireless communications solutions to enterprises.
If you think an enterprise cannot run their own cellular LTE/5G network, think again.
Pente Networks provides a full self-service experience on a unified portal.
Powered by you. Access to the enterprise network via LTE and 5G wireless simplified by a mile, with superfast spectrum speeds down to the last millimeter and millisecond.
Stop losing sleep over WiFi and WAN challenges. Deliver consistently excellent experiences to devices, employees and customers. Move your digital transformation forward for good.
Manage Your Data Networks
Locally and globally, with an intuitive portal that makes it as easy to set and dynamically enforce policies, to monitor, manage and secure every session.
Pente works across the ecosystem, partnering with:
Original Equipment Manufacturers
Prepare now for the massive transformation happening across every industry as automated and autonomous systems, AI, machine learning, supercomputing, AR/VR and other compute-intensive business applications become real. Connect, compute and most of all – compete.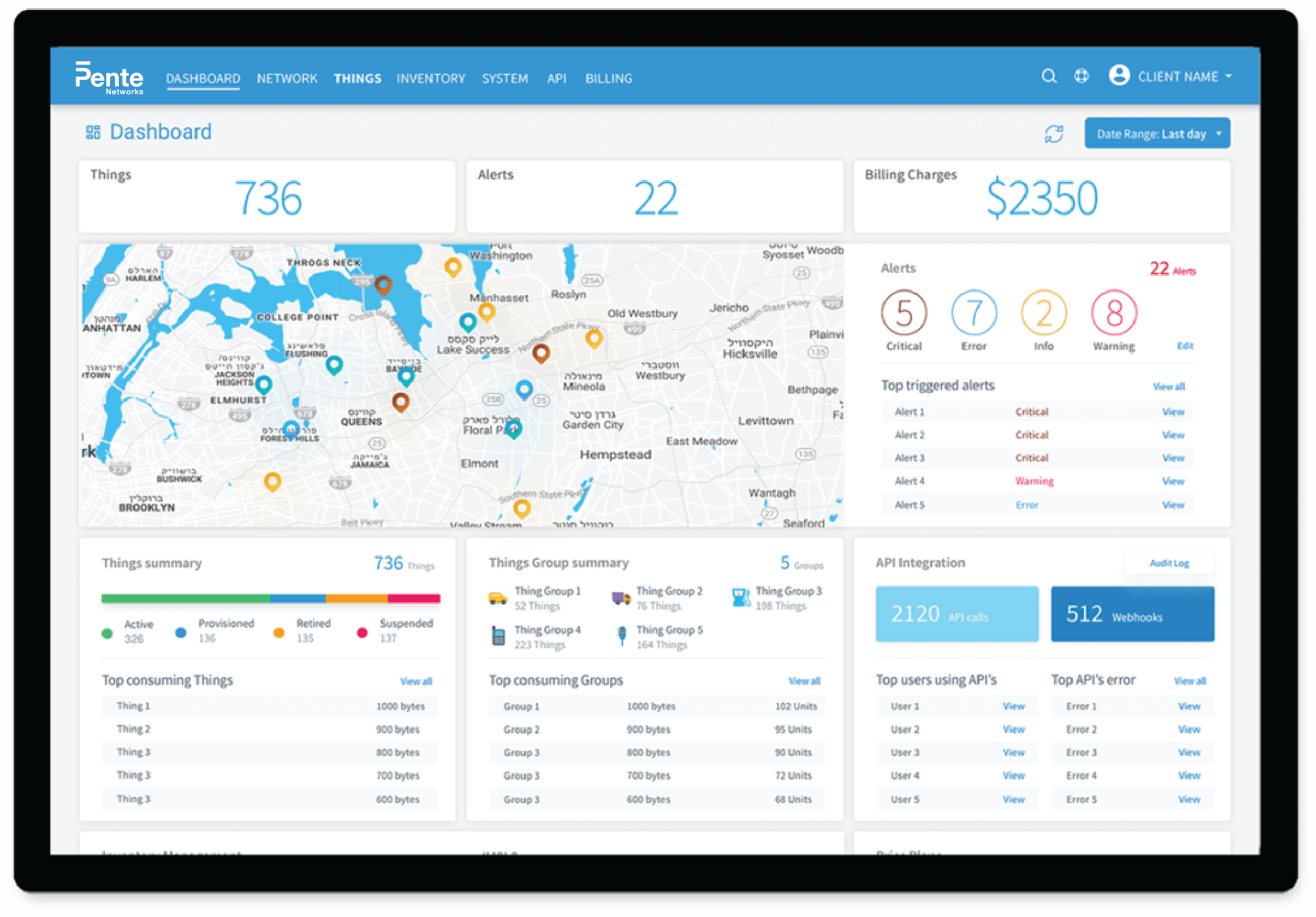 5G is the Future of Enterprise Communications and Computing
With more spectrum coming online every day, reserved for private enterprise networking applications, why wait? With CBRS LTE Band 48 arriving in the US, and global initiatives well underway, enterprises can benefit in 2021 with mobile networks that can be built in hours, not weeks or months or years.

Telefónica and Pente Networks, developer of a revolutionary enterprise cellular 4G/5G platform, are working on a managed 5G Cloud service to enable advanced transformation use cases for enterprises.